Thanks to a myriad of beautiful beaches, water sports in Malta are always loved by locals and tourists alike. Malta is a small archipelago filled with unspoiled historical sites and natural beauty.
In here, water sports are loved by people from Malta, Gozo and Comino islands. Thanks to countless beautiful beaches and clear waters, Malta retains many visitors who love water sports.
Windsurfing and windsurfing are definitely water sports you must try when coming to Malta. Experts here suggest that visitors should come in March or October because the weather is most favorable for surfing and sailing.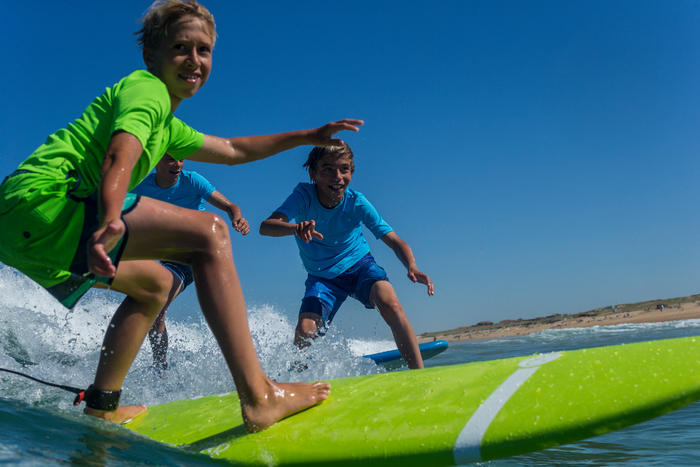 The most suitable tool is a plank, kite or sail, and specialized suits. However, in the summer you can wear shorts, a T-shirt and in winter a jacket about 4 mm thick.
Kayaking is the best way to explore the coasts of Gozo and Comino. This activity is very popular with friends or family groups. Visitors can take a boat around the island. On the way do not forget to drop into Calypso Cave, Saint John Tower and watch the majestic limestone cliffs.
As a fairly new sport, Flyboarding attracts a lot of young people to participate. Players will stand on a board and be pushed into the air by the water column operating on the principle of jet.
Flyboarding can lift players up to 12 meters above the water. This game makes customers feel like real Ironman. Around 6 pm is when Malta beaches have the most participation in this game.
Thanks to the stable temperature, the clear blue waters help Malta own the most luxurious diving in the world. The sea water here is quite warm, visitors often spend hours diving underwater, exploring the mysteries of the Mediterranean sea.
There are many diving areas from deep to shallow, suitable for beginners or for those who want to explore more. In addition, at the diving sites there is also a diving school that attracts hundreds of people each year.
Every October, the islands of Malta hold a Rolex Middle Sea Race for sailing lovers. This is a world-class race, gathering of the most skilled sailors.